2018 Honda Accord is AJAC's Canadian Car of the Year
April 16 2018, Vaudreuil Honda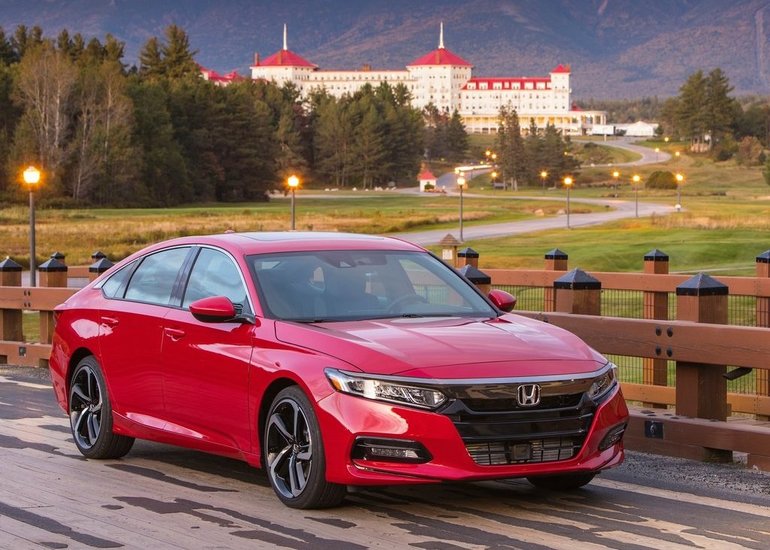 The 2018 Honda Accord is the 10th generation of one of the most popular mid-size cars in Canada, and since coming to the market, it's been gaining praise from the automotive press. That said, when looking at the features found in the new 2018 Honda Accord, it's not hard to see why it's so popular.
Indeed, the new Accord offers everything that consumers are looking for their mid-size sedan while offering other characteristics that are not found in many vehicles in this segment.
The 2018 Honda Accord is Racking Up the Awards
The Accord is the only car in its class to offer only turbocharged engines. The first is a 1.5-litre four-cylinder engine with 192 horsepower and 192 lb-ft of torque. The second is a 2.0-litre turbo four-cylinder engine with more than 250 horsepower.
These numbers might suggest that the new Accord is not fuel efficient because of its power, but it's the exact opposite. With the entry-level engine, the average fuel consumption of the new Accord is less than 8.0 litres per 100 kilometres!
This undoubtedly explains why the new 2018 Honda Accord was named the North American Car of the Year at the Detroit Auto Show earlier this year, and the Canadian Car of the Year at the last Toronto Auto Show
Come discover why the 2018 Honda Accord is winning all these awards today at Vaudreuil Honda!