Honda Odyssey 2019: A different kind of minivan
May 29 2019,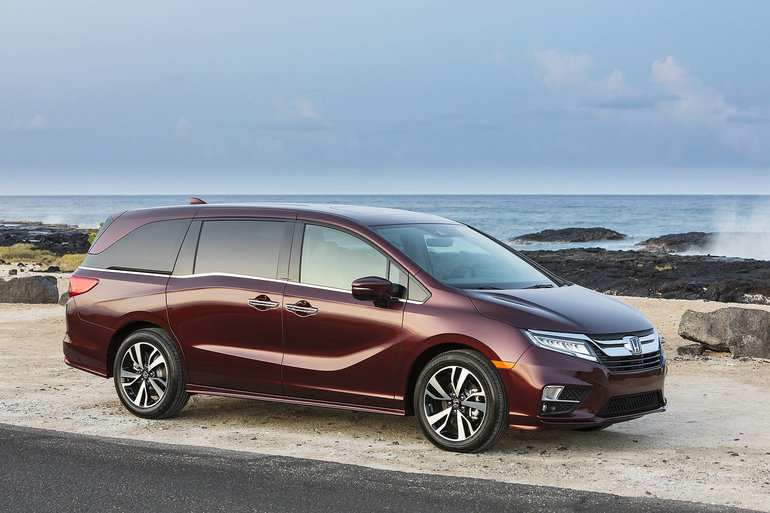 When you think of a minivan, you usually think of a vehicle that is spacious but lacks personality. Driving a minivan is not supposed to be exciting, right? That may be true with most models out there, but not when we choose to add a 2019 Honda Odyssey to our driveway.
The Honda Odyssey 2019 is one of the most modern and refined minivans on the market, offering a host of technologies that are useful every day, an incredibly spacious interior, and a powerful engine. We actually feel something when we press the right pedal of the Honda Odyssey and we are able to have fun behind the wheel. Let's take a closer look at Honda's popular minivan.
A Powerful Engine, Easy Access and a lot of Space
Under the hood of the 2019 Honda Odyssey is a 3.5-liter V6 engine developing 280 horsepower and 262 pound-feet of torque. This engine is used in many Honda models and has proven its reliability and performance for a long time. In addition to offering plenty of power to pass and accelerate with confidence, it is also fuel-efficient with an average fuel consumption rating of just 8.4 liters per 100 kilometers on the highway and 10.7 liters per 100 kilometers in the city.
The Honda Odyssey's interior is one of the largest in the industry. Minivan or other, you will not find many vehicles more versatile than the Honda minivan. There is over 4,000 liters of passenger space, automatic sliding doors for easy access to all this space and even an adjustable-height power tailgate.
Safety and Convenience
The Honda Odyssey is designed to provide optimum safety and make life easier for its owners. The Honda Sensing system comes standard and includes state-of-the-art driver assistance technologies. Adaptive cruise control, lane departure prevention and automatic braking with pedestrian detection are all standard features in the 2019 Honda Odyssey. There is also an optional vacuum cleaner for the passenger compartment for easy cleaning.
There are many reasons to love the new 2019 Honda Odyssey, come and discover them today at Vaudreuil Honda!