How to protect your vehicle's paint
April 29 2019,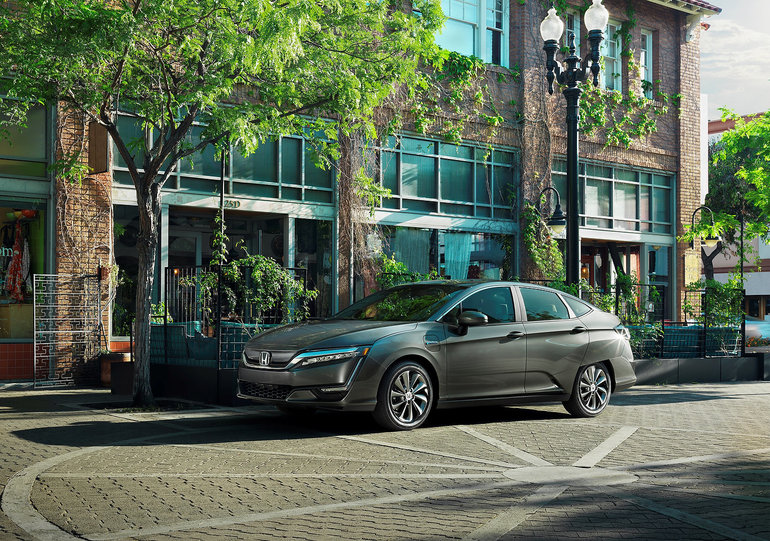 What's more beautiful than a clean, shining car. We all dread the day when the first small rock on the road will leave its mark on our precious vehicle's paint. And then there are those small accident that happen so quickly in a parking lot that we have to worry about. The good news is that there are steps you can take to keep your vehicle in perfect condition for a long time and protect its paint.
A good wax
Not only will wax applied to a clean car give it an extra luster, but it also adds a small layer of protection. Opt for a wax with UV protection to save the pigments of your paint from the harmful effects of the sun. Technology is evolving in all areas, even for automotive waxes.
Clean up bird droppings
Do not tolerate small gifts left by our winged friends. Stagnant on the vehicle, baked in the sun, and barely faded by the rain, bird droppings have a corrosive effect on your paint.
We all like trees, except your paint
Do you prefer parking in the shade? Avoiding a burning cockpit is always nice, except you have to worry about the trees. A chronic habit to leave your car under the trees is to invite the resin, pollen and nectar of the flowers to stick to your vehicle's body. As a result, your paint loses its sparkle and becomes rougher to the touch. You will need to equip yourself with patience and a bar of clay to overcome deposits.
Protect it from the sun
The great enemy of paint pigments, the sun burns them little by little. Red and orange pigments are particularly sensitive to the attack of UV rays. Opt for a UV wax, parking in a closed place, and a fitted and well attached cover can be an investment for your jewel on wheels. Come and meet us at Vaudreuil Honda to learn more today!